Cone Shaped Wall Lights in Copper by Hans-Agne Jakobsson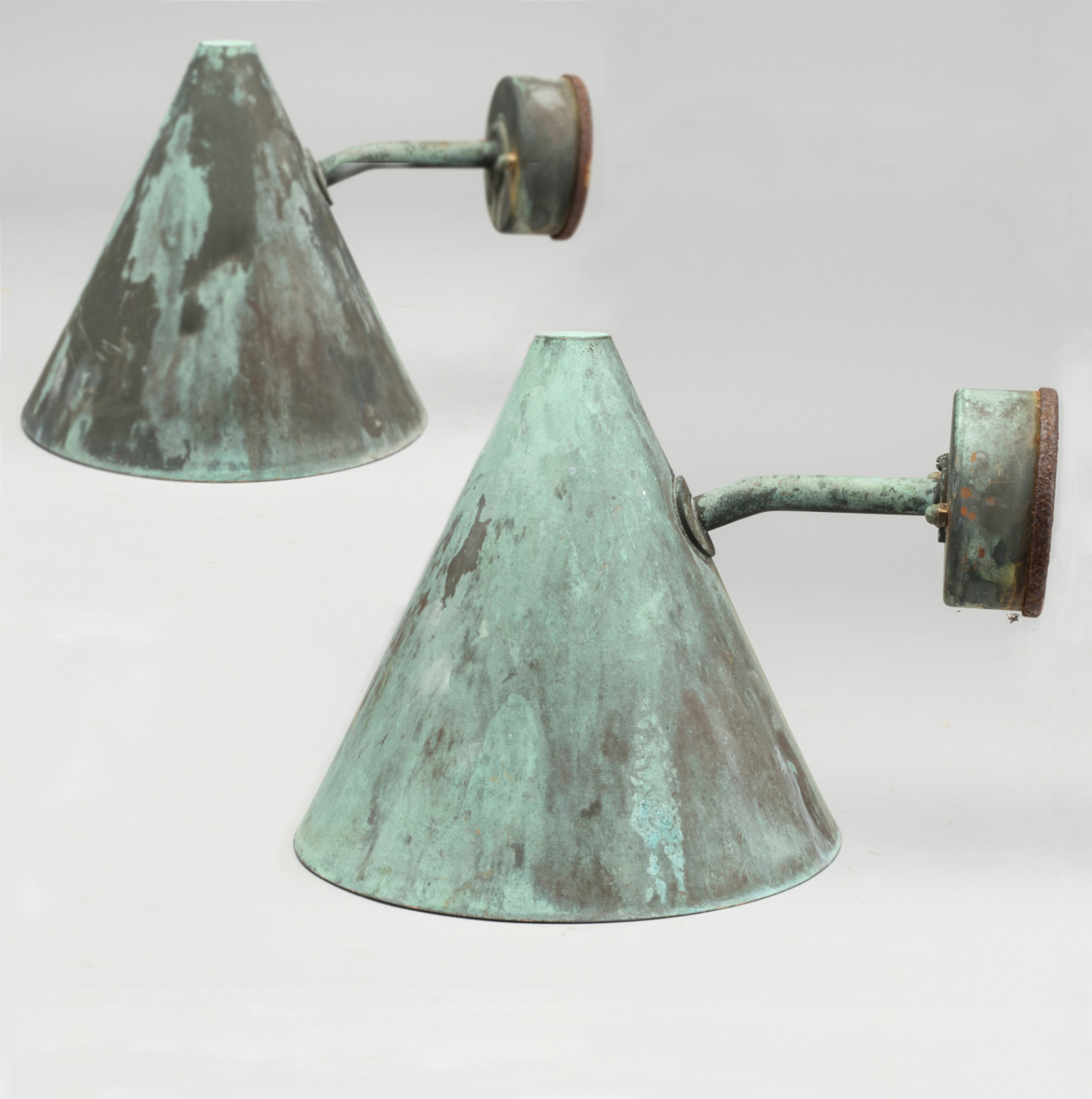 Cone Shaped Wall Lights in Copper by Hans-Agne Jakobsson
Large cone-shaped outdoor wall lights designed by Hans-Agne Jakobsson for AB Markaryd, in patinated copper.
Price for the pair.
Measures: 24 cm H x 24 cm W x 35 cm D
HANS-AGNE JAKOBSSON (1919-2009)
Active between the 1950s and '70s—in the golden age of Scandinavian design—Swedish interior decorator and furniture designer Hans-Agne Jakobsson is best remembered for his softly glowing, glare-free lighting fixtures, which were inspired by the "organic modern" approaches of Danish lighting master Poul Henningsen and Finnish icon Alvar Aalto. Though lesser known today than many celebrated midcentury lighting designers like Jo Hammerborg and Verner Panton, Jakobsson created a range of pendants, floor lamps, wall lamps, and table lamps that showcase a penchant for diverse materials and forms, as well as a deep understanding of lighting effects.